About Us
We each felt the pain. So we built the solution.
Traditional dispute resolution processes aren't working for organizations or individuals.
The Cost Of A Dispute Is Growing
That cost — in money, in time, and in attention — makes it hard for organizations and individuals to focus on the things that really matter. This is why we built New Era ADR.
Median Average Spend on Litigation Costs
Months on average to resolve disputes
Increase in Companies spending more than $1M in litigation
Civil disputes filed each year in US courts and traditional arbitration
The Challenge
Our origins begin in the aftermath of a dispute.
"After six years in litigation — over 80 hearings and $1.2M in legal fees — a former client of mine settled his dispute with a business partner on the day of trial for just $30,000.

For anyone in law, this story isn't shocking. If anything, it's shockingly common. What struck me was when he called after it was all done and told me:

'No one's happy about spending over $1M in legal fees, but the worst part of this whole thing is that at no time over 6 years and 80+ hearings did I ever get a chance to simply share what happened. I know I wasn't totally right, but I also know I wasn't totally wrong. All I ever wanted was to look the judge in the eye, tell my story, and have them just tell me whether I was right or wrong. There's something really wrong with this system, and I needed you to know'

We know it. We've each lived it and breathed it. So, we decided to do something about it."
The Solution
Tell your story, know that you'll get a resolution, then get back to your business.
Our digital ADR platform makes dispute resolution efficient and effective.
Courts and traditional ADR forums are steeped in decades of protocols and procedures, built to address every nuanced situation. In practice, this means lengthy, expensive litigation that makes resolution a faraway and nearly inaccessible outcome.
Our platform is designed to address this disparity and get you to a fair, high-quality resolution fast. This is advanced dispute resolution.
Make It Efficient
We designed an intuitive, easy-to-use ADR platform to simplify all the hardest, most onerous parts of dispute resolution for parties, attorneys, and neutrals.
Make It Cost Less
We optimized the ADR process to help people and businesses reduce litigation costs and to help attorneys better resolve their clients' issues.
Make It Secure
From encryption to identity management and beyond, we constantly evolve and improve our security measures to protect your privacy and confidential information 
Make It Fair
Our promise — to every customer we serve and to our communities — is to build a world in which the law is accessible and fair to everyone.
Meet The Team
The New Era Team
We're a team of experienced technology industry operators, former general counsels and corporate and litigation attorneys, and the best and brightest technologists and engineers, who share a passion for improving access to justice and making dispute resolution efficient and amicable for everyone.
Michelle Tyler
Co-Founder & Head of Operations
Shane Mulrooney
Co-Founder & General Counsel
Rebekah Lear
Program Manager, Operations
David Mattera
Director of Litigation Services
Our Advisory Council
We get advice from the brightest minds.
Yes, it's a big group, but we're on an ambitious mission tackling a massive problem that leaves no industry untouched. We're fortunate to have a group of leaders across multiple industries and disciplines who are as dedicated as we are to changing the legal paradigm and who challenge us constantly to deliver the best possible product, ADR process, and customer experience.
David Kalt
Former Founder & CEO of  OptionsXpress (acquired by Schwab) and Reverb (acquired by Etsy)
Anthony Casey
Deputy Dean, University of Chicago Law School
Dan Melnick
Former Co-Founder, CTO & CPO, Reverb (acq'd by Etsy)
Sean Chou
CEO & Co-Founder, Catalytic (acquired by PagerDuty);  Former CTO & Co-Founder, Fieldglass (acquired by SAP)
Ed Sohn
SVP, Product & Solutions, Factor
Jae Um
Founder & Executive Director, Six Parsecs
Damien Riehl
VP, Litigation Workflow & Analytic Content, Fastcase
Lisa Young
General Counsel, The Long Term Stock Exchange (LTSE)
Cara Hardin
Deputy Title IX Coordinator, Marquette University
Michael Perich
VP, Head of Litigation Insurance, Lockton Companies
Chris Shulman
President, Shulman ADR Law, P.A.; NADN Member
Shawn Aiken
Owner, Shawn Aiken, PLLC; NADN Member 
Kevin Sherlock
General Counsel, SpotHero
John Higginson
Chief Technology Officer, Chief
Leslie Vickrey
Founder & CEO, ClearEdge Marketing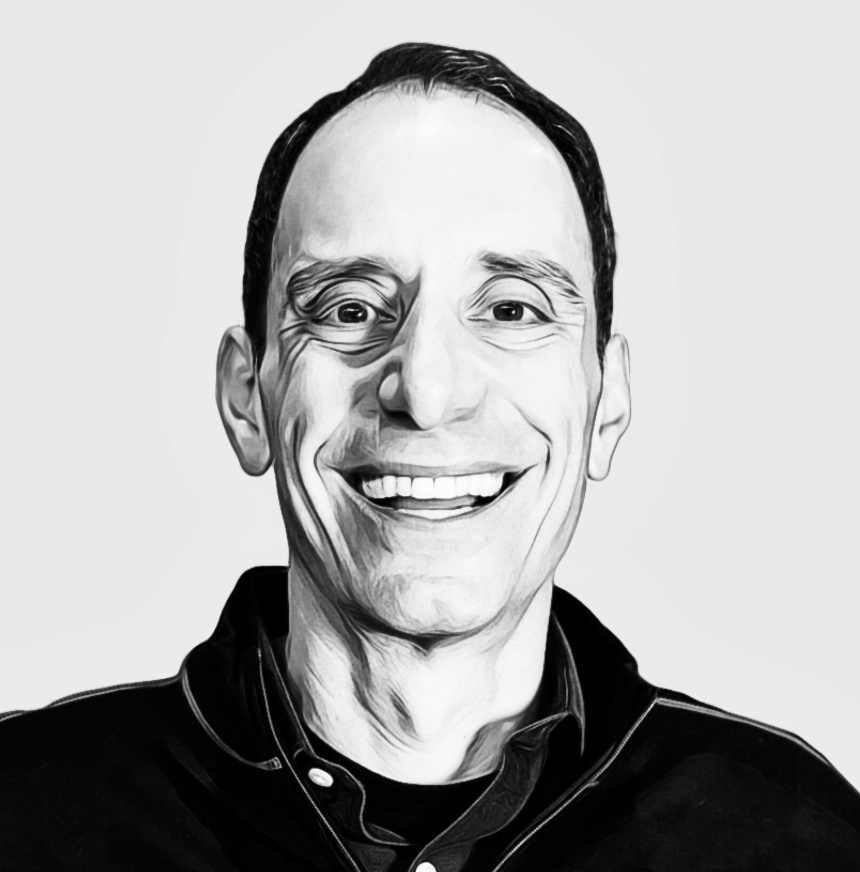 David Mandelbrot
CEO, Reverb; Former CEO, Indiegogo
Justin Steffen
Partner, Barack Ferrazzano Kirschbaum & Nagelberg LLP
Chris Gibson
Professor of Law & Director of ADR Program, Suffolk University Law School
Alex Green
General Counsel, Primient
Dan Abel
CEO & Co-Founder, Pilot Project Brewing
Mark Partin
Chief Privacy Officer, Oracle, Inc.
Charlie Phillips
Vice President, Phillips Brothers Insurance
OUR INVESTORS
We're backed by leading operators and investors.
We're grateful to have the support of passionate and committed investors. They share our vision of reducing the massive burden disputes pose to businesses, and they include leading VCs, angels who've founded, built, and sold some of the most successful companies in Chicago, leaders from a diverse array of industries, General Counsel from some of the most recognized companies in the United States, partners from leading law firms, and some of our country's most respected litigators.
The Neutrals
Leading voices in objective, neutral resolution.
Retired judges, arbitrators, and mediators find a home at New Era ADR. The fully digital ADR platform makes case management simple and helps Neutrals focus on the merits of each case.
At the end of the day, dispute resolution can't happen without these skilled, experienced mediators and arbitrators, ready to step up and help provide clarity in the midst of chaos.
Our closing argument.
New Era is advanced dispute resolution.
Incumbent dispute resolution forums are bogged down in decades of protocols and procedures, built to allow for every minor argument. In practice, this means lengthy, expensive, and highly distracting litigation that makes resolution a faraway and, oftentimes, inaccessible outcome.
Our platform is designed to address this problem. As the true alternative dispute resolution, the New Era platform resolves your disputes more efficiently and cost-effectively with the same or better quality mediators and arbitrators than the judges or neutrals you'd find in courts or incumbent forums.
Get Resolution Fast
You deserve to tell your story. You deserve to be heard by an experienced neutral. You deserve easy access to mediation and arbitration and a fast resolution. With New Era ADR, nothing gets in your way.
New Era Blog
Read the latest insights and resources.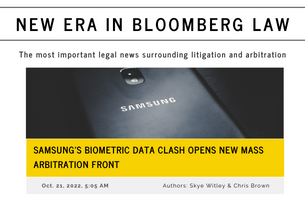 In this recent article published by Bloomberg Law, journalists Chris Brown and Skye Witley explore mass arbitration. You can also view the article here, Samsung's Biometric Data Clash Opens New Mass Arbitration Front Oct. 21, 2022, 5:05 AM A legal tactic of flooding...
Explore our ADR platform. Find out how fast resolution can happen.
See how New Era ADR resolves disputes faster than ever before.